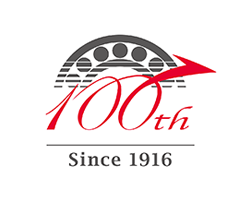 Tewfik Sabongui is the Official Representative (Agent) and Authorised Distributor of the NSK and RHP brands since 1994 to the Arab Republic of Egypt. Our company is amongst the pioneers in selling and distributing industrial products such as Bearings, Fibers, Polymers and other technical products and materials to Egypt since 1962.

The company was founded by Mr. Sabri Sabongui 5 decades ago with a vision and goal to sell and distribute the industrial bearings and other industrial products to the different growing industries in Egypt and it has been successfully pursuing these goals since.

For more information or queries, please visit us on our homepage www.sabongui-eg.com

Bearings, Passion, A Family Business Since 1962
The family business continued to grow over the years and is now one of the leading and official bearing distributors in the Egyptian market. Today, we do not only work in the line of bearings, but also in the lines of Bearings, Fibers, Plastics, Polymers and Additives

Our Values

We are committed and determined to add real value to our clients and partners by continuously being a responsible business partner and by adhering to the practices and standards of the business to reflect the highest standards of governance, transparency and ethics. We support all aspects of the corporate and private social responsibility and our goal is to support our clients reaching their targets.

We also trust that our business partners, including firms and individuals who provide direct service to us or directly to our clients, will honor their commitment to integrity.

Throughout the years we have always put an intense focus on dealing with top line world's manufacturers to ensure high product quality and reliability to fulfill our customers' needs and their industrial application requirements and thus ensure a steady ROI in their work efficiency.

Check our various product lines and /or contact us on the information mentioned below.